A beautiful medley of timeless designs and exquisite craftsmanship, this
collection displays stunning artfully handcrafted creations
in hues of blue that embrace women in modern times.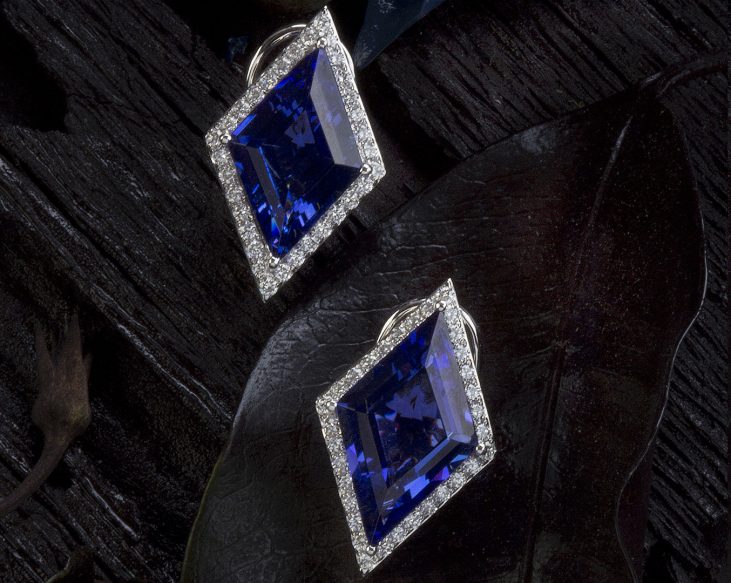 Earrings encrusted with resplendent tanzanite in a rich shade of blue surrounded with diamonds is reminiscent of the art deco style.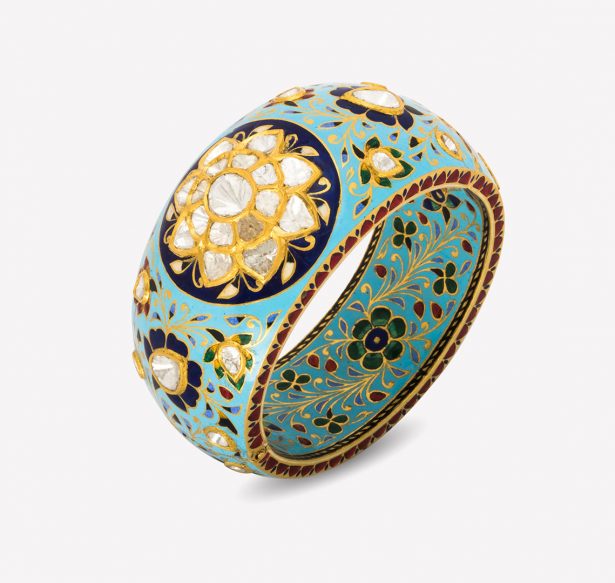 Traditional polki embedded bangle is hand painted in hues of blue, red and green meenakari.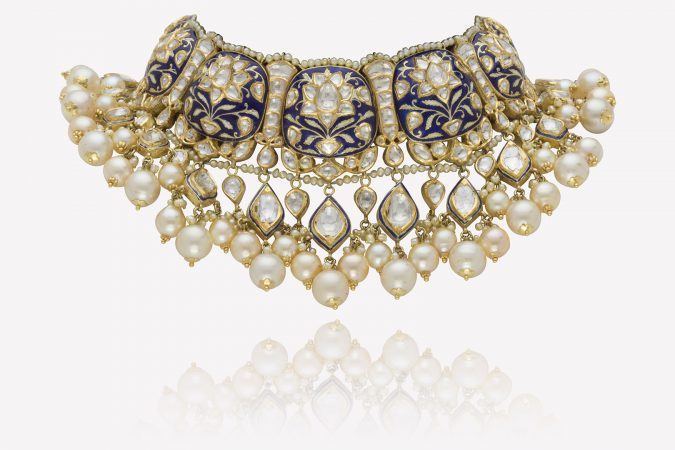 Beautifully handcrafted blue meenakari necklace,
embellished with lustrous polki and pearls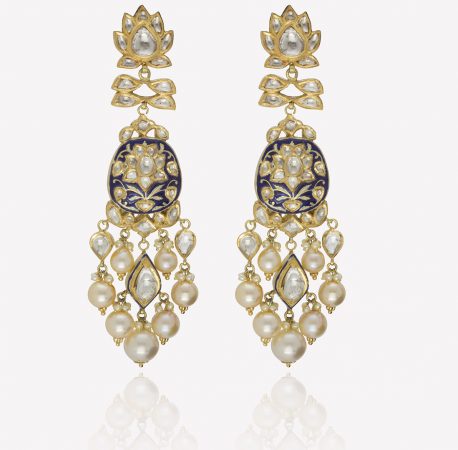 Hand painted earrings set in gold with bluemeenakari and embellished with lustrous polki and pearls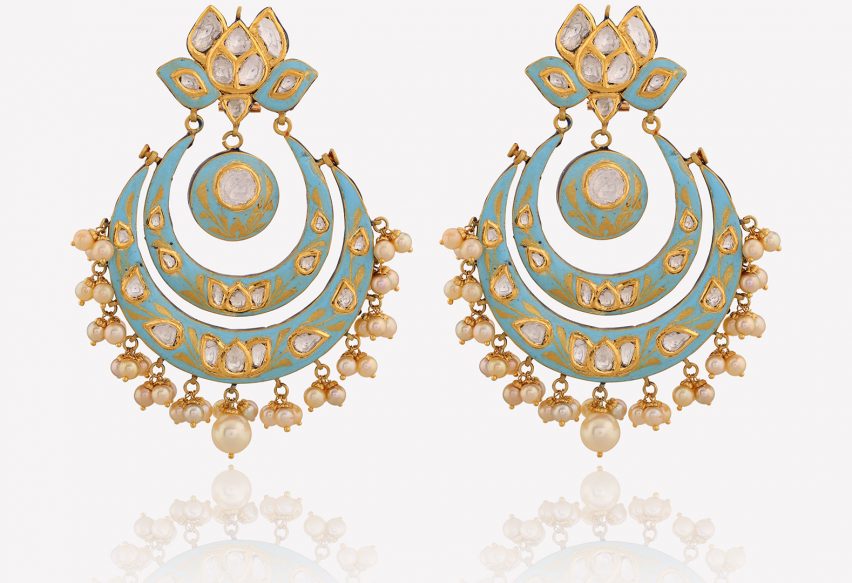 Classic chandbali earrings hand painted in beautiful feroza
meenakari adorned with fine polki and decorative pearls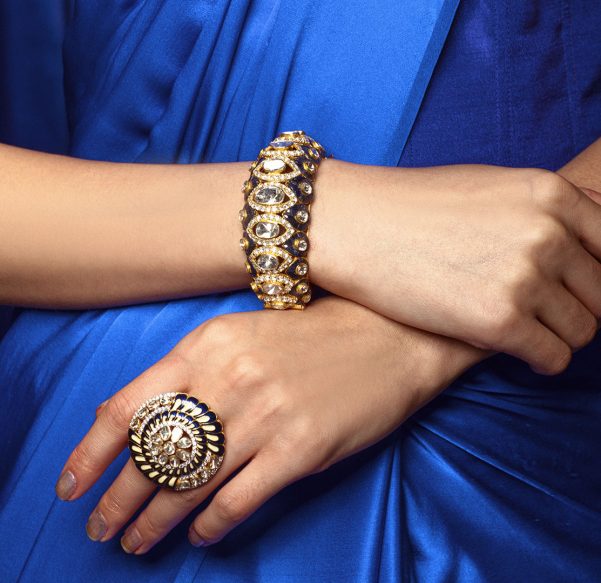 Artistically handcrafted jewels set in gold, embellished in an intricate layout of fine polkis and blue enamel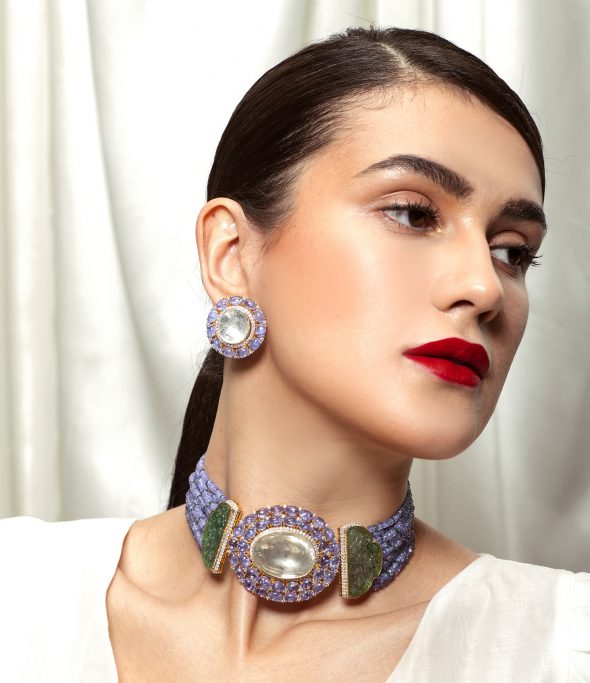 Sublime jewels in tanzanite and emerald
gemstones accentuated with dazzling polkis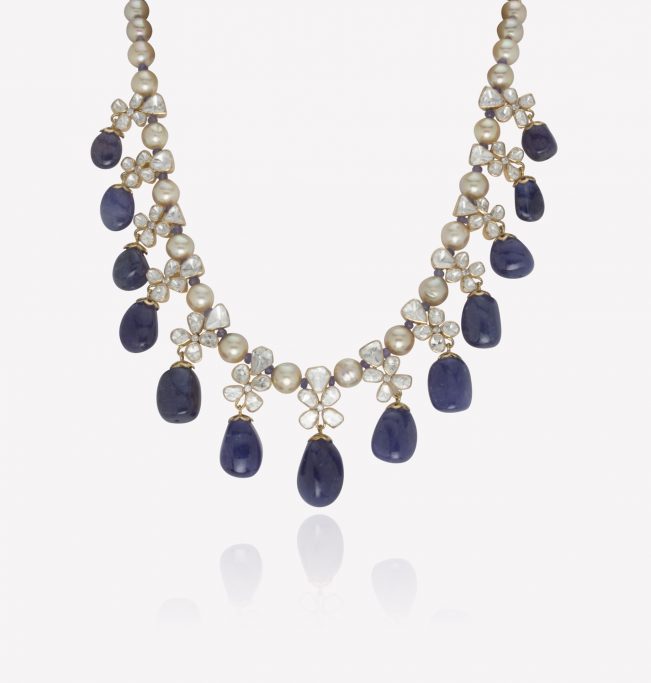 Open setting necklace designed in gold with lustrous
pearls, fine polki and tanzanite gemstones