Afraa represents purity and all things white! This collection is aesthetically
designed to represent the purity of a women soul. Get enchanted by a range of
diamond and polki jewellery, delicately designed for every kind of woman.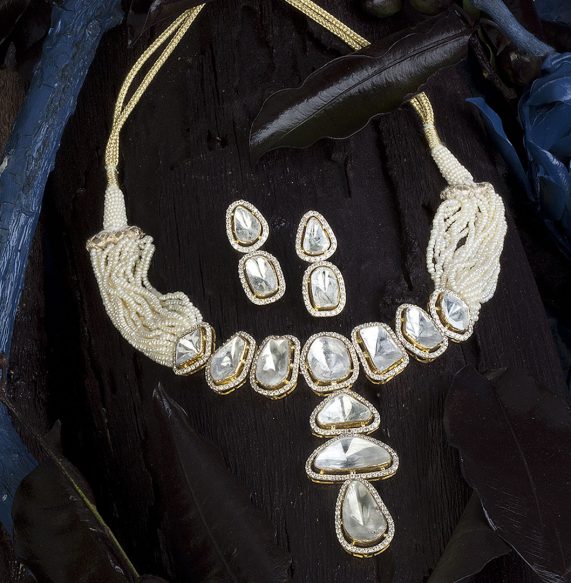 An all white classic with opulent polki bordered with diamonds, finished with a cluster of pearl strings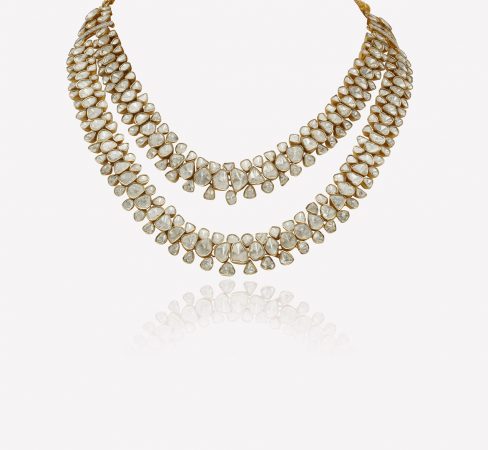 Two line polki necklace comes with brilliant glistening uncut diamonds in fancy shapes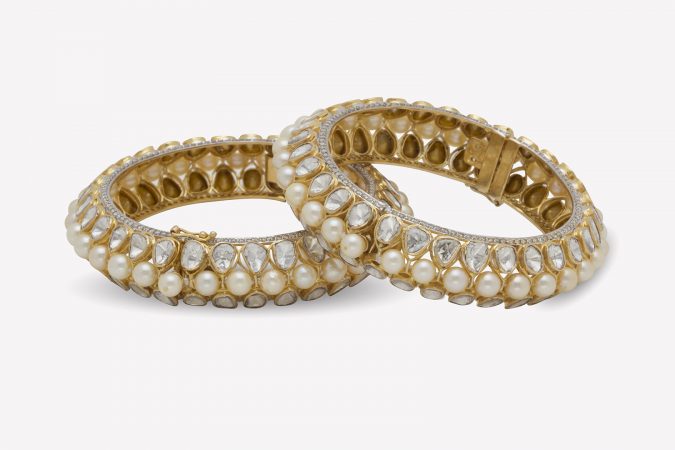 Vintage style polki encrusted bangle with the
evergreen pearl taking centre stage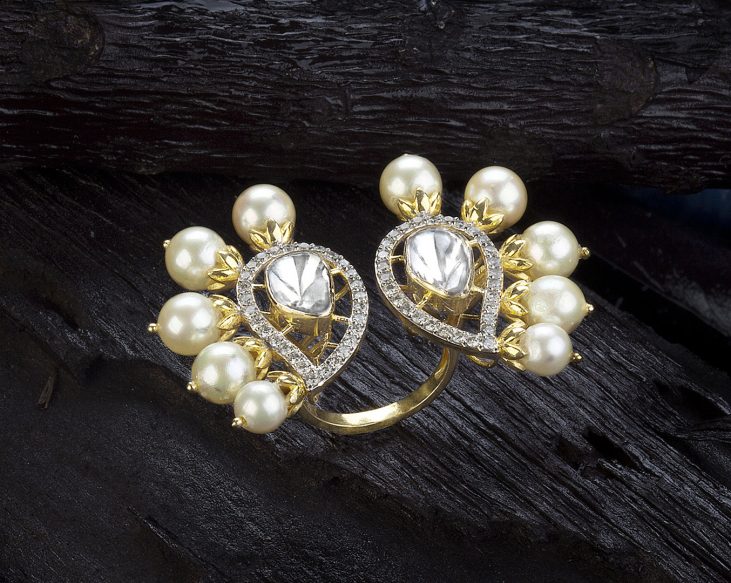 Luxurious ring crafted in gold and bordered with
pearls is inspired by a beauteous garden of flowers.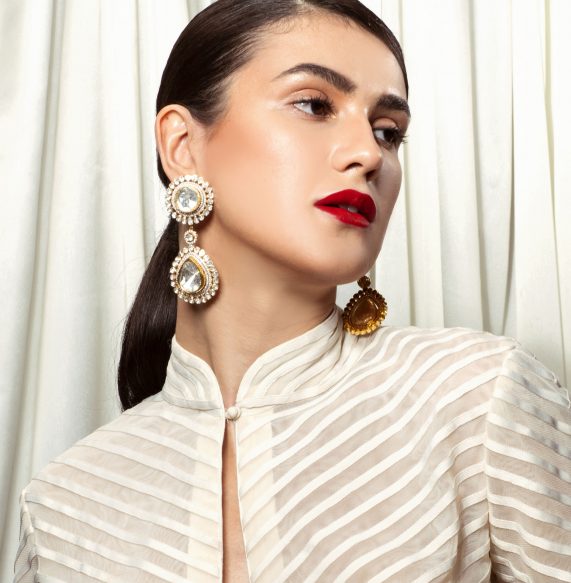 Big, bold and beautiful polki
earrings bordered with sparkling diamonds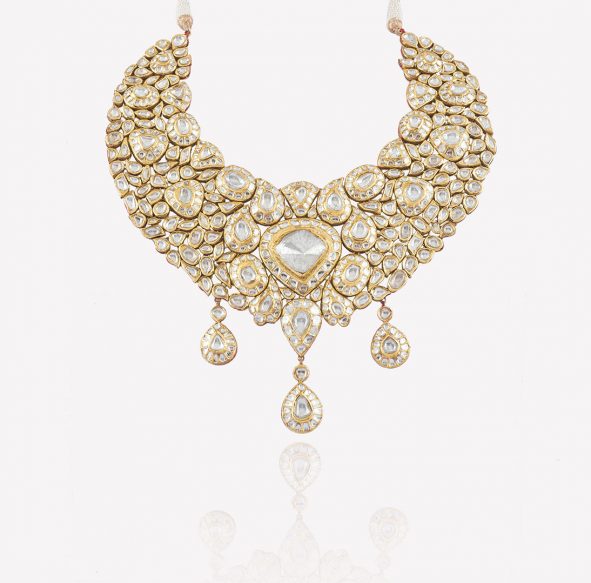 A luxurious bridal necklace encrusted
with the finest of polki exudes grandness in every inch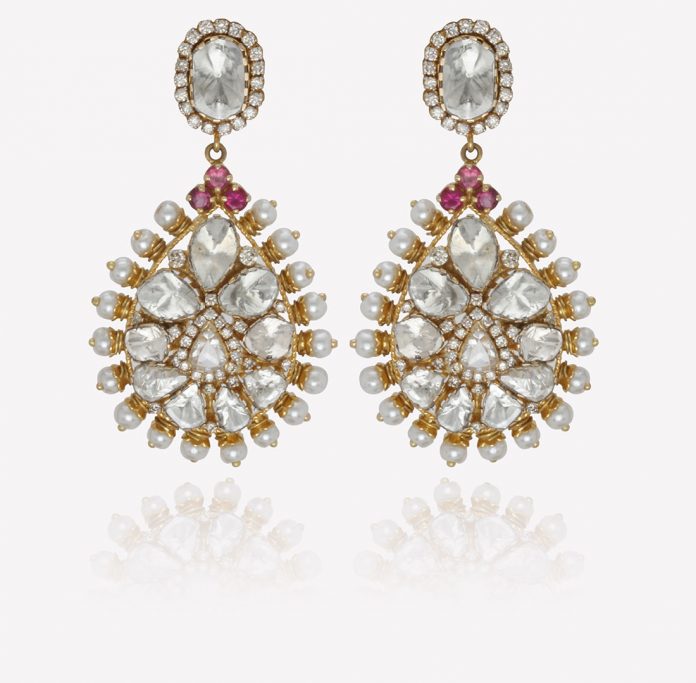 Modern Indian drop earrings is a beautiful
blend of polki, pearls and pink tourmalines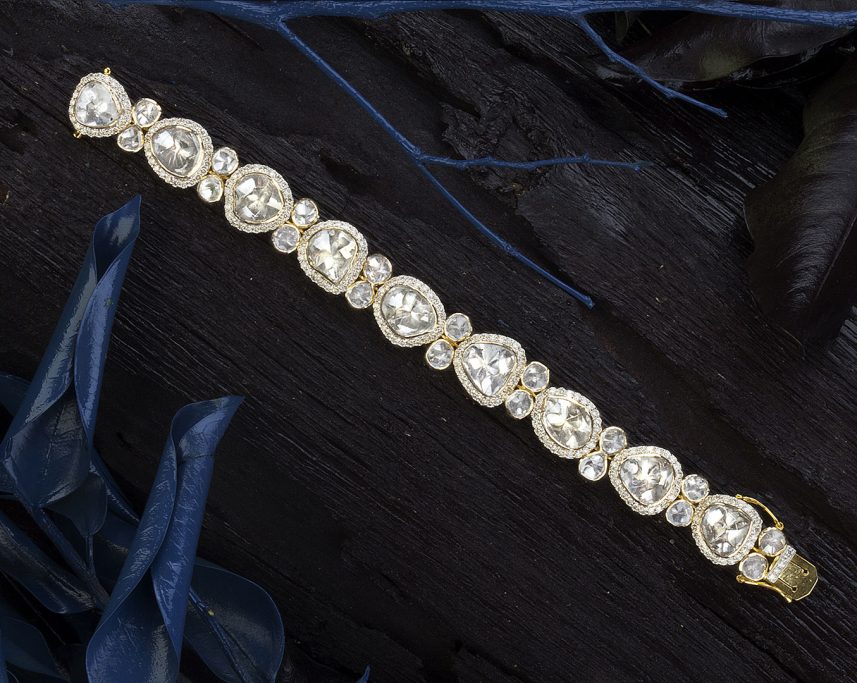 This luxurious bracelet set in gold,
encrusted with glistening polki and diamonds