All our pieces have a deep meaning. They are derived and inspired from the glorious past, with touches of the present and possibly the future. As a brand, we are culturally inclined towards the use of traditional practices with hints of the Mughal Empire and its Rulers who were fascinated with fine work and detailed architecture. The craftsmanship that existed back in the day was beyond our imagination. The 'Royal Karkhaanas' that were established in that era redefined the design language. The remains of the past are being used today all across the world to create meaningful masterpieces. This is the reason why the pieces made at P.C. Totuka & Sons have an old-world charm to them.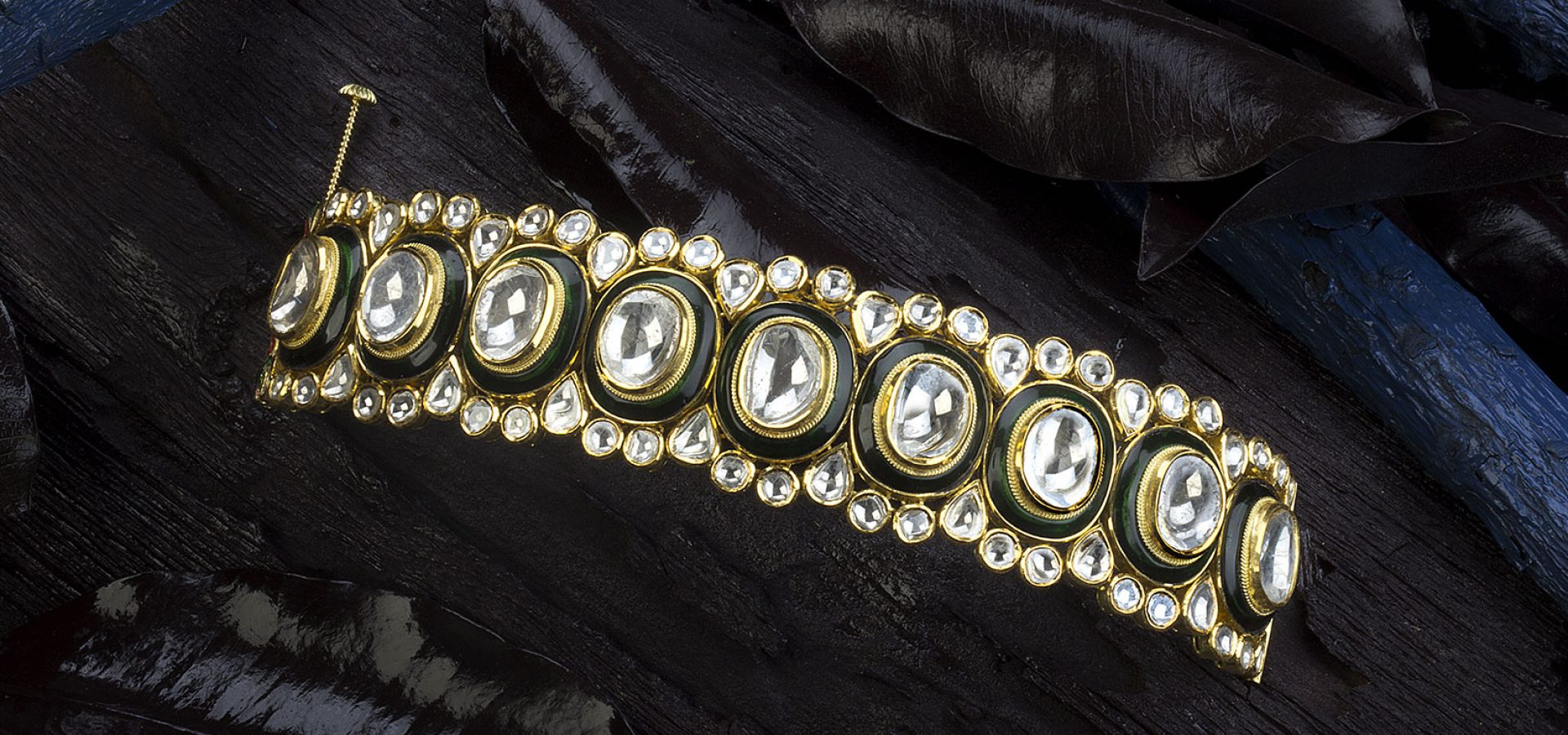 ETERNAL INDULGENCE STARTS WITH US
We believe that one of the most vital forms of creative expression is in fact, the art of jewellery making. The reason why P.C. Totuka draws its influences from the best of both worlds, the royal touches across Rajasthan and rich, diverse and rural traditions of the state to create the finest pieces of jewellery that ever exist.
We are living in a country where we have plenty of processes, materials, and techniques to refine every piece of jewellery to its best shape and form. Behind the making of these beautiful ornaments lies a whole amount of thought. P.C Totuka & Sons makes statement pieces and much more keeping in mind the distinct preferences of the people purchasing it.
But the one thing that we are truly known for is our profound pieces of Navratan jewellery. Made using immense dedication and skilful practices, we believe that these pieces of indulgent jewellery are the most versatile form of ornaments in today's day and age.
Our knowledge of contemporary art has been preserved as a form of rich heritage and passed on to generations as a legacy that we have formed over the years. Art and form of jewellery are not just about creating fine pieces for us. It is about understanding the need of our patrons and connecting with them through our work. At P.C. Totuka & Sons, we constantly refine our approach towards artistic concepts and jewellery designs to create magic. We thrive in our traditional designs to create classic jewellery but also have opened doors to creating diverse, modern, and captivating designs to seamlessly incorporate today's world into it. We are doing this so that everyone who visits us is spoilt for choices.